BOARD
The Foundation's board of directors has complete control and discretion over the use of all contributions and has the right to redirect contributions in the event it determines that to be warranted.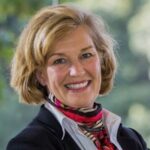 Hermina ("Mina") Merkel, International Leadership Consultant, has been working globally for 30+ years with over 70 countries for corporations, international think tanks, governmental entities, universities, international independent schools and nonprofits performing institutional strategic planning, board governance-training sessions, and customize workshops and retreats for boards and leaders throughout the world. Mina worked globally for General Motors for 20 years in Asia, Europe, Africa, the Middle East, North and South America.
Mina is the president of the board of directors of the Friends of Graded Foundation and has served as a board member of Frankfurt International School and Graded – The American School of São Paulo.
Stephen Graham
VICE PRESIDENT & TREASURER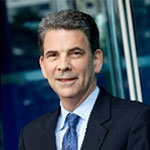 Stephen H. Graham is an adjunct professor with New York University's Stern School of Business, focusing on stock markets and financial analysis in emerging markets. He also does research on global urbanization topics with NYU's Wagner School of Public Administration.
From 2007 to 2017 Stephen was Director of Latin America Research at Goldman Sachs and Citigroup in São Paulo, Brazil. He was then Deputy Director of US Research in New York for Citi until 2019. From 1993 to 2007 he advised institutional investors on Latin American stocks as an analyst at Credit Suisse, UBS, and Morgan Stanley, variously in New York, Rio de Janeiro, and São Paulo, winning numerous awards. He began his career in 1985 advising multinational executives on business and macro conditions in Latin America with Business International, now The Economist Intelligence Unit.
Stephen holds a BA in History from Occidental College in Los Angeles and Université de Haute Bretagne, France. He did graduate studies as an ITT fellow in Economics at the Universidade de São Paulo, and holds an MBA in Finance from NYU Stern.
Thomas Graham '08
SECRETARY

Thomas ("Tommy") Graham, Attorney, is a graduate of Graded's class of 2008. After graduating from Occidental College in Los Angeles and the New York University School of Law, he worked as an associate attorney at Cleary Gottlieb Steen & Hamilton LLP, where he focused on cross-border securities and M&A transactions, with an emphasis on transactions involving Brazilian clients. He then joined the New York-based firm The Giannuzzi Group LLP, which represents consumer brand start-ups and emerging companies. Since the beginning of 2020, he has been helping the firm open its second office in Santa Monica, California.
Tommy serves as the secretary of the board of directors of the Friends of Graded Foundation.